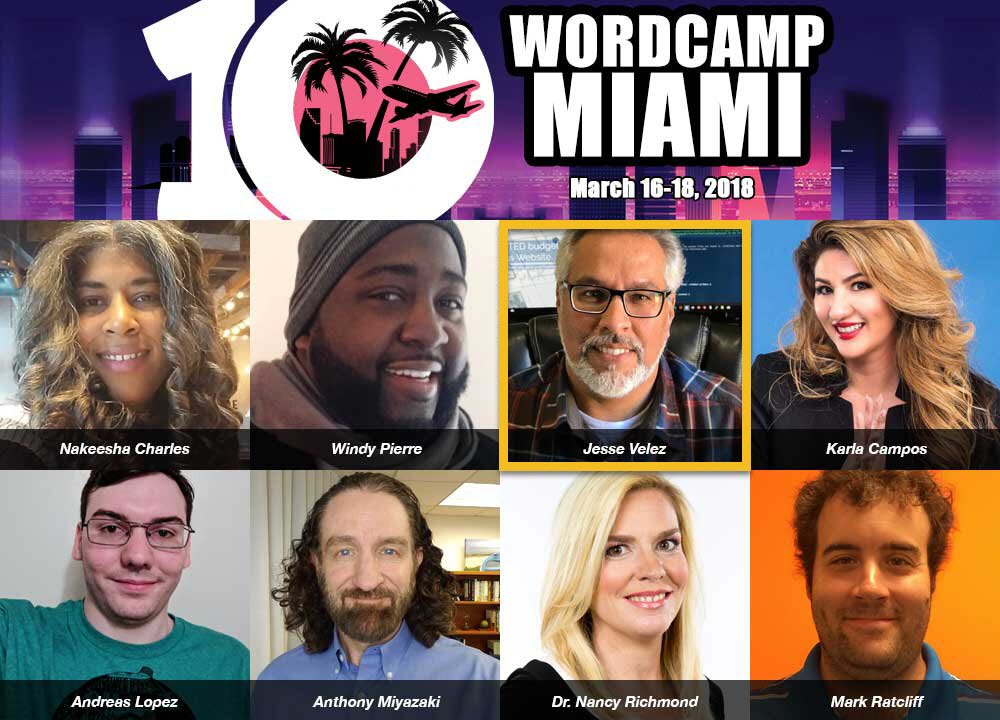 I am, Jesse Velez, [in yellow box above] and I am excited to have the opportunity to speak at a Lightning Talk at this years WordCamp Miami 2018 event, on Saturday, March 17, 2018.
WordCamp are local events that help users of WordPress an open source web program. There are multiple sessions helping the beginner to advanced user learn more about WordPress, plugins, tools and even how to run a web design business. I have been using WordPress for over 5 years and I really enjoy it.
Below is the slideshow so anyone can view and review.
Big thanks to WordCamp Miami for giving me this opportunity to share what I know.
WordCamp Miami 2018
Getting Started With Advanced Custom Fields
with Jesse Velez
Lightning Talk
WordCamp Miami 2018
Getting Started With Advanced Custom Fields
by Jesse Velez
Slideshare