[fusion_builder_container hundred_percent="no" hundred_percent_height="no" hundred_percent_height_scroll="no" hundred_percent_height_center_content="yes" equal_height_columns="no" menu_anchor="" hide_on_mobile="small-visibility,medium-visibility,large-visibility" class="" id="" background_color="" background_image="" background_position="center center" background_repeat="no-repeat" fade="no" background_parallax="none" enable_mobile="no" parallax_speed="0.3″ video_mp4="" video_webm="" video_ogv="" video_url="" video_aspect_ratio="16:9″ video_loop="yes" video_mute="yes" video_preview_image="" border_size="" border_color="" border_style="solid" margin_top="" margin_bottom="" padding_top="" padding_right="" padding_bottom="" padding_left=""][fusion_builder_row][fusion_builder_column type="1_1″ layout="1_1″ spacing="" center_content="no" link="" target="_self" min_height="" hide_on_mobile="small-visibility,medium-visibility,large-visibility" class="" id="" background_color="" background_image="" background_position="left top" background_repeat="no-repeat" hover_type="none" border_size="0″ border_color="" border_style="solid" border_position="all" padding_top="" padding_right="" padding_bottom="" padding_left="" dimension_margin="" animation_type="" animation_direction="left" animation_speed="0.3″ animation_offset="" last="no"][fusion_text]
Is Google acquiring WordPress like Microsoft acquired GitHub?
This was the first question asked after Matt Mullenweg's presentation on WordPress and Gutenberg's Road Map at WordCamp Europe 2018.
I didn't have the pleasure to go to Europe, but signed up for a FREE Live Stream ticket and had the live stream playing in the background. When Matt Mullenweg stepped up to the podium I paid closer attention.
Gutenberg has been on everyone's mind and Matt gave the Road Map to it's implementation, release, bug reporting and opting out in favor of the now "Classic Editor."
I didn't pay attention, but between talks, slides went up and the sponsors were easily present, but I didn't pay much attention to them.
At the start of the Q&A time, the first question kinda surprised me. The man asked a two-part question and Matt answered his second question first. When Matt went back to his first question the man restated a little more excitedly:
Will WordPress be sold to Google or what?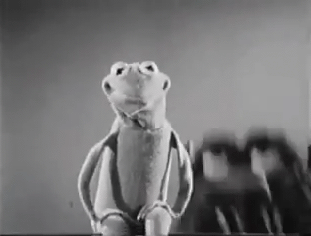 There was a rush of applause and Matt chuckled to himself.
"That's an amazing way to thank our sponsors," Matt casually said and chuckled (casual is his normal tone).
"The good news is that Google can't buy WordPress…because WordPress is not a company or thing that can be bought…"
This is true. But there is a company that controls some of the biggest WordPress assets out there: Automattic, of which Matt Mullenweg is Founder and CEO.
Why would someone think that Google is looking to acquire WordPress?
This year, Google sponsored WordCamp Europe 2018 as a Super Admin sponsor (first level sponsor). This sponsor level only had two other sponsors and that was WooCommerce and JetPack, both Automattic owned companies. List of Sponsors
Virtue by association? Possibly, but I went and looked up WordCamp US and saw that Google was a second level sponsor in WordCamp US 2017 (called UNION).
What does Google have to say about it's place as a sponsor of WordCamp Europe 2018 and WordPress?
"The missions of Google and WordPress are naturally aligned. A central part of Google's mission is to contribute to the prevalence of a healthy, flourishing, and vibrant web. Similarly, a central part of WordPress's mission is democratizing web publishing, which implies providing an awesome UX on WordPress-powered sites for all users: content creators, site owners, developers, and content consumers. We are delighted to be part of WordCamp Europe this year and have the opportunity to engage with the awesome WordPress community and continue expanding the ways in which we can work together to keep making the web better for all." Taken from here.
What does Matt Mullenweg have to say about Google acquiring WordPress?
Matt turned his focus on Open Source and how it is by nature – Open.
"Let's say some sort of evil corporation," the audience laughs as Matt jests about how some people view Google.

"…somehow bought something, I don't know, Automattic, something that is buyable… anyone here in this room could download WordPress and re-name it, Not-Evil-Code-Press and move on.

In fact, that's how WordPress itself started, it was a fork of an existing open source project called b2/cafelog. That forked because it had been abandoned… that's one of the great beauty of Open Source, the fundamental rights embedded in the Open Source license, the GPL…"
Much of the man's question was based on Microsoft acquiring GitHub. I think Matt answered the question fully, but was casually hinting at a closer relationship to Google. Whereas WordPress in it's current form is Open Source, it doesn't mean that there could be a change in the next iteration.
Is Google acquiring WordPress?
It doesn't seem likely that WordPress as a software is in danger, but, "I don't know, Automattic," might be and that might be a game changer.
You can watch the entire WordCamp Europe 2018 on YouTube, the video below should start at the Q&A section discussed here (sorry playback on other websites is disabled so you will have to go to YouTube): https://youtu.be/1A9GiztN8yc?t=4h51m43s
[/fusion_text][/fusion_builder_column][/fusion_builder_row][/fusion_builder_container]