Starting in the month of June, I am challenging myself to 100 days of learning Adobe Software. I wanted to learn some new software and for the last few years I have been working and learning programming languages like, HTML, CSS, PHP, JavaScript, even some C# (oh what a nightmare). After seeing some coding challenges on Instagram, I thought, let me do a software learning challenge.
I have been using Adobe products since the early nineties, so the learning curve will be a little easier. I current know, Adobe: Photoshop, Illustrator, AfterEffects, Dreamweaver, Premiere, Media Encoder.
I started my web journey over 15 years ago using Dreamweaver and Flash. That was when all my learning took place with books that I read on the subway (not the sub-shop). I haven't totally abandoned Dreamweaver but I did totally abandoned Flash.
I didn't start with Flash, but with Macromedia Director. Adobe bought up Macromedia and re-named it Adobe Flash.
In this learning challenge to learn some more software, I decided to learn some new Adobe products (new to me of course).
I opened my Creative Cloud app on my Windows 10 machine and started looking through each app. I saw that from the APPS section, I could click on the drop down and it would take me to Adobe's tutorials.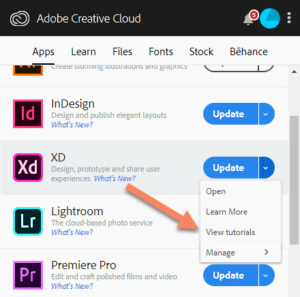 I was intrigued by these 4 apps. Adobe Animate, Adobe XD, Adobe Character Animator and Adobe Dreamweaver.

🎵Ooh dream weaver, I believe you can get me through the night🎵
I've used Dreamweaver before, but it's been awhile and I wanted to re-familiarize myself with any improvements.
I set a goal to spend 30-60 minutes a day learning and applying what I've learned three times a week. I first put down every day, but I knew realistically I would miss days if it was too rigorous. I meanm I was still learning more about PHP in addition to work, plus organizing WordPress Meetups and other life things.
I started out with tutorials from Adobe for XD. That was cool and it reminded me of inVision app, which I've used before.
Then I started some tutorials on Adobe Animate. There was something familiar about this as the tutorials began. It didn't take long to make a discovery, this was Adobe Flash.
I felt like I was coming home (then the warm and fuzzies arrived).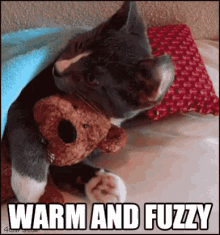 I really loved Flash and only left using it because the plugin was not as popular as HTML and other programming languages. I got nostalgic as the instructor talked about making Symbols, animation Tweens and even see the familiar timeline.
That timeline has stayed the same since Director. Dark circle for content, hollowed out circle for no content.
Wow, I had to write this blog post down because I was so happy to find Flash and to find it doing what I loved about it, animation.
I can't wait to learn more (of course it feels good to know more than I expected). I also can't wait to see how the HTML5 Canvas works together and how ActionScript (which was my first programming language) will work together to help me create some really cool animations.
Day 1/100 Completed.